WELCOME TO NZRDI RECREATIONAL DANCE,
IT'S GREAT TO HAVE YOU ONBOARD
Firstly, a little bit about us.
The NZRDI Recreational Division provides an alternative development framework for dancers. Our focus is on promoting dance as an enjoyable hobby activity. While competitions are part of the mix, the emphasis is on enabling self improvement. With several dance styl es, rhythms and various formats such as solos, duo partnerships, singles, teams, and formations, there is something for everyone.
We want the Recreational Division to be a lower cost option for people who see dancing to be part of their lifestyle and are looking for an emphasis on physical wellbeing, social connectedness, and mental health. Most of the people you will be dancing with will be learning through class and group tuition.
As we cover a lot of different styles of dance there are some rule variations. This is to acknowledge what is usual or normal for each dance style. Don't worry through, we will make sure any rules or guidelines are clearly shared.
One thing that we are especially proud of is that our framework provides a uniform approach across New Zealand, so you can travel anywhere in New Zealand and know what to expect at any NZRDI event.
We thought it was important to cover of some key information to get you started, if you would like to know more though check out detailed the rules and guidelines on our website.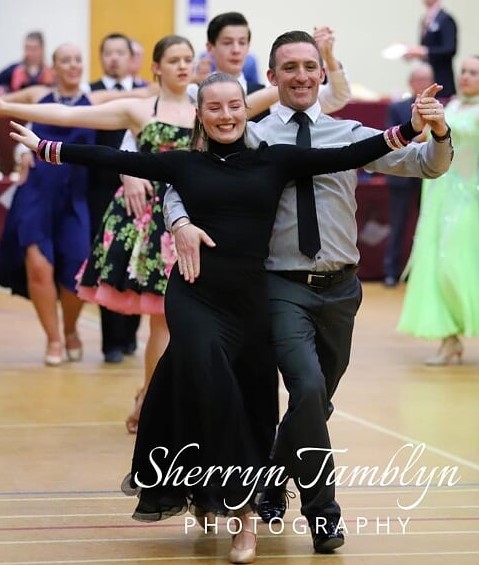 To participate in Recreational events run under NZRDI rules, you will need to be registered with NZRDI.
We have made this pretty simple to do through our online dancer portal. You can access it here: https://nzrdi.knack.com/reg#home/
By registering, you agree to follow the rules and guidelines as outlined by the NZRDI on their official Website and any specific rules advertised by the competition o rganiser for the events in which you compete. This will help make recreational dancing enjoyable for all.
Your application for Registration and annual renewal, through payment of registration fee, tel l us you accept and understand these terms. Your registration is from the date payment is received until 31 March the following year.
To help us provide our service, we need some personal information from you. We only collect the minimum that we need to perform our services and we comply the Privacy Act 1993. More detail about the information we collect and how you can amend the information we ho ld about you is available on our website https://nzrecreationaldance.co.nz/guidelines/
ENTERING RECREATIONAL
EVENTS
For everyone to have a great time at our events, we all need to play by the same rules and guidelines So thanks for doing your bit.
By entering an NZRDI event you are agreeing to follow the rules as provided and any conditions that are advertised by the competition organiser Although no one would like to think it would happen, If you don't follow the rules provided, you may be removed from the event.
Our events have qualified, and experienced adjudicators While you may not always agree with their decisions, by taking part you accept the verdict of the adjudicators and their individual markings as final If you are not sure that the marks have been counted correctly, please ask the competition orgainser or chairperson of adjudicators to investigate it for you they are happy to help Once they have checked it out, the chairperon's decision is final and binding.
To help our events run smoothly we need dancers to be on th e floor when asked I f you leave the floor before completing an event (unless directed to do so by the competition organiser or their representative), we will deem that you have elected to retire from the event, as such you will be removed from the event and your marks deleted.
We understand that sometimes people make mistakes and may be in an event they are not supposed to be in. To help us deal with a potentially uncomfortable situation for all concerned we have a process for objections to be raised You can find out more about this on our website https://nzrecreationaldance.co.nz/guidelines/
RECREATIONAL DANCER AGE
GROUPS
We register you based on your age. You can see the different age groups below.
Your age group is based on how old you are on the day of event. If the event run over multiple days, it is your age is on the first day of the event.
| Name | Age |
| --- | --- |
| Kiwi | 0 – 8 |
| Pre-teen | 9 – 12 |
| Teen | 13 – 17 |
| Adult | 18 – 35 |
| Senior | 36+ |
RECREATIONAL DANCER AGE
GROUPS
We don't grade dancers in recreational events, however, some styles of dance may have achievements and/ or points allocated based on participation and/ or event results. We keep a record of these achievements or points for you.
You can find details of your own achievements and points here: https://nzrdi.knack.com/reg#home/
Different dance forms and styles have many different moves including lifts, drops, and other activities that require a degree of skill and experience. It is really important to us that we keep everyone safe and accident free.
While NZRDI does not have any restrictions on lifts and drops in the majority of dance styles, competition organisers may restrict these in order to provide a safe event.
Note: Lifts are not permitted in Ballroom, Latin, New Vogue and Classical Sequence events.
We encourage you to check the fine print on all entry forms regarding any restrictions before entering.
We believe in an inclusive community, so just in case you are wondering, lead and follow roles (when applicable) are not gender specific.
| Event types | Description |
| --- | --- |
| Couples | Two dancers compete in the event together and are marked as a partnership. Both dancers must meet the eligibility requirements of the event. Lead and follow roles are not gender specific. |
| Singles | Events are danced as a couple but only one dancer is marked. |
| Solos | Events are danced by individual dancers only. |
| Duos | Events where two persons of any gender dancing as individuals are marked on the combined performance. |
| Recreational Individual with Teacher | Each dancer requires a back number and is partnered by a teacher or assistant teacher. Only the dancer is marked. |
| Showdance | A comprehensive event with pre-chosen music danced as a couple and based on Ballroom, Latin American, New Vogue or a mix of these styles. The maximum duration is 3 minutes. |
| Teams | Events where the dancers (usually solo) all dance a similar series of steps and are marked as a collective team/group. The music is not pre-set. |
| Formation | Events where the dancers compete as a formation team dancing a set sequence to pre-chosen music. The team is marked on the performance of the whole group. |
Some of the common dance styles include:
Ceroc
West Coast Swing
Rock and Roll
Salsa
Merengue
Bachata
American Smooth
Standard Ballroom
Latin American
New Vogue
Classical Sequence
Jazz
Hip Hop
Tap Dance
Argentine Tango
RECREATION DANCER ATTIRE AND COSTUMING
We want to ensure that recreational dancing remains affordable, so practice or street wear clothing is recommended.
We encourage dancers to ensure the clothing and makeup they wear is age appropriate and doesn't sexualise dancers.
To help with a level playing field we don't encourage sponsorship for recreational dancers. If a dancer is sponsored, they will need to check the rules about advertising on clothing.
COMPETITION ORGANISERS AND ADJUDICATORS
We have additional rules that help our competition organisers, adjudicators and other event officials ensure they are following best practice.
While you are not expected to know these rules and guidelines in detail, if you are interested in understanding how NZRDI events are run you can find out more at: https://nzrecreationaldance.co.nz/guidelines/